G Fine Furniture
Founded in 2001 by Mr. Mahendra Jangir single-handedly, G Fine Furniture has now transitioned into a team of 100+ carpenters combined great experience.
We are proud to make 100% furniture in our own factory
By taking the lead on designing, developing, and delivering everything we make, we can safeguard the quality of our products from start to finish.
Hand-carved
Master woodworkers use traditional techniques handed down for generations, applying each wood finish by hand.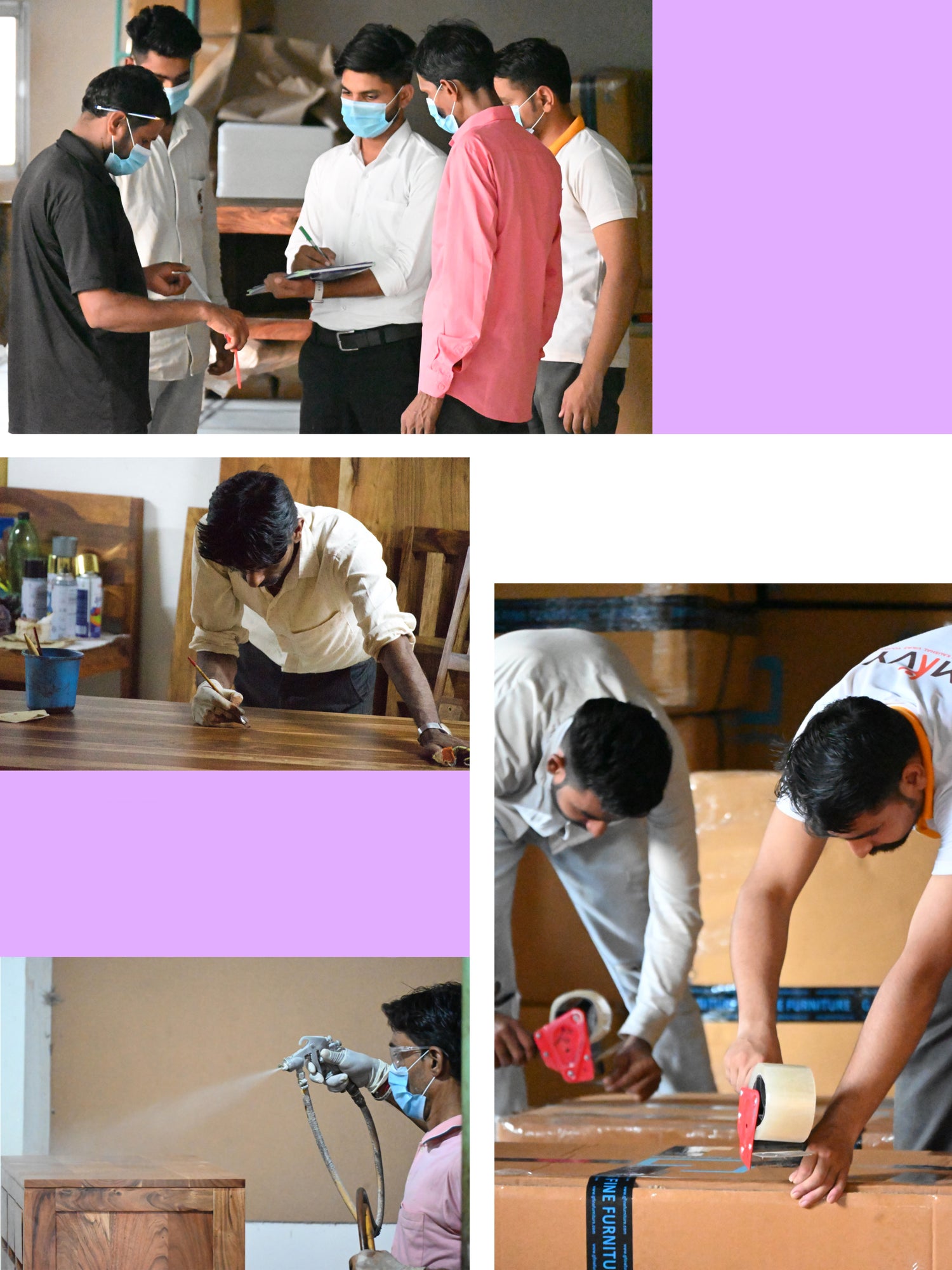 Hand painted. Hand sculpted. Hand Finished.
Every masterpiece, painted with spray gun precision, sculpted with care and expertise, and handfinished to achieve excellence in every detail.
Service with a smile ☺
Great service is what we do. From first search to final delivery, we are there every step of the way.